Postet av Christina Wilke den 6. Mar 2019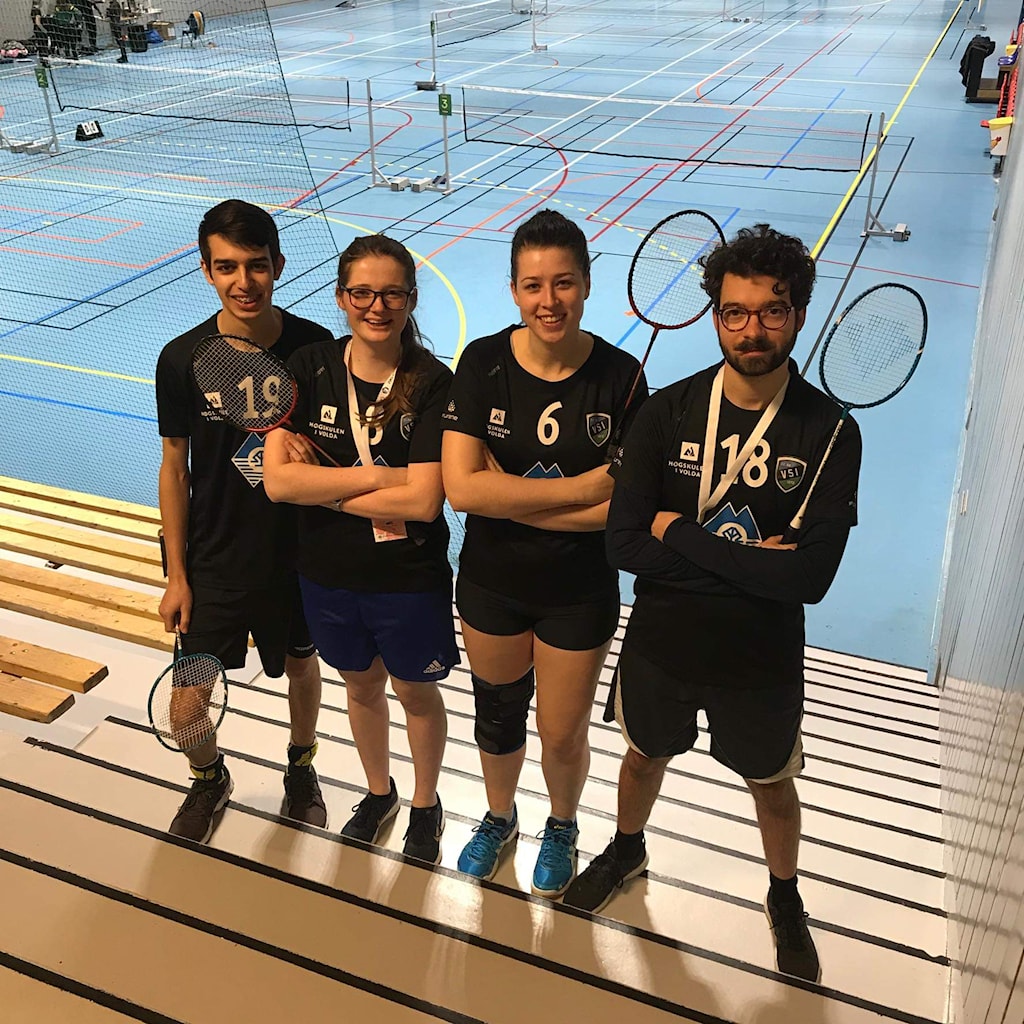 (våre badminton spillere, fra venstre/ our Badminton players, from left: Francisco Dias, Maloes Van't Klooster, Femke Vesters, Jonas Közle)
Våre 13 deltakere i student sport lekene (SL) i Trondheim er tilbake - de kom dessverre ikke tilbake med noen medaljer. Til tross for at de gjorde sitt beste, så var det nesten ingen sjanse for at våre deltakere ville lykkes mot de andre deltakerne. Spesielt i badminton og langrenn måtte våre deltakere stå ovenfor aktive idrettsutøvere på nasjonalt nivå. I nærheten av topp ti endte vi opp med vårt innendørs orientering slag med Jonas og Julian på 11 og 12 plass (bilde under). Basketball laget vant heller ingen kamper til tross for at de spilte bedre enn i student sport lekene i forrige semester. Likevell var alle deltakerne fornøyde med egen innsats og bekreftet at de hadde det gøy.
Vi vil takke våre sponsorer Sparebanken Møre, Høgskulen i Volda, Furene og Marias Restaurant som gjør det mulig for oss å jevnlig sende studenter til student sport lekene. Neste student sport lekene vil bli holdt i høst i Sogndal. Vi håper at så mange som mulig av dere vil bli med på morroa og at dere registrerer dere opp for deltakelse. Mer informasjon vil bli gitt nærmere høsten.
//English version//
How was SL Trondheim?
Our 13 participants of the student sport games (SL) in Trondheim are back - with them, unfortunately, no medals. Despite giving their best, there was hardly any chance for our competitors to succeed against the other contestants. Especially in Badminton and Cross-country skiing, our participants had to face active athletes on a national level. Close to the top ten ended up our indoor orientation team with Jonas and Julian on place 11 and 12 (picture below). Also the basketball team could not win any matches despite playing better than in the student games last semester. Nevertheless all contestants were happy with their efforts and confirmed having had a lot of fun!
We'd like to thank our sponsors Sparebanken Møre, Høgskulen i Volda, Furene and Marias Restaurant for making it possible for us to regularly send students to the student sport games. The next student sport games will be held in autumn in Sogndal. We hope many of you will join the fun and sign up for participation. More information will be given closer to autumn.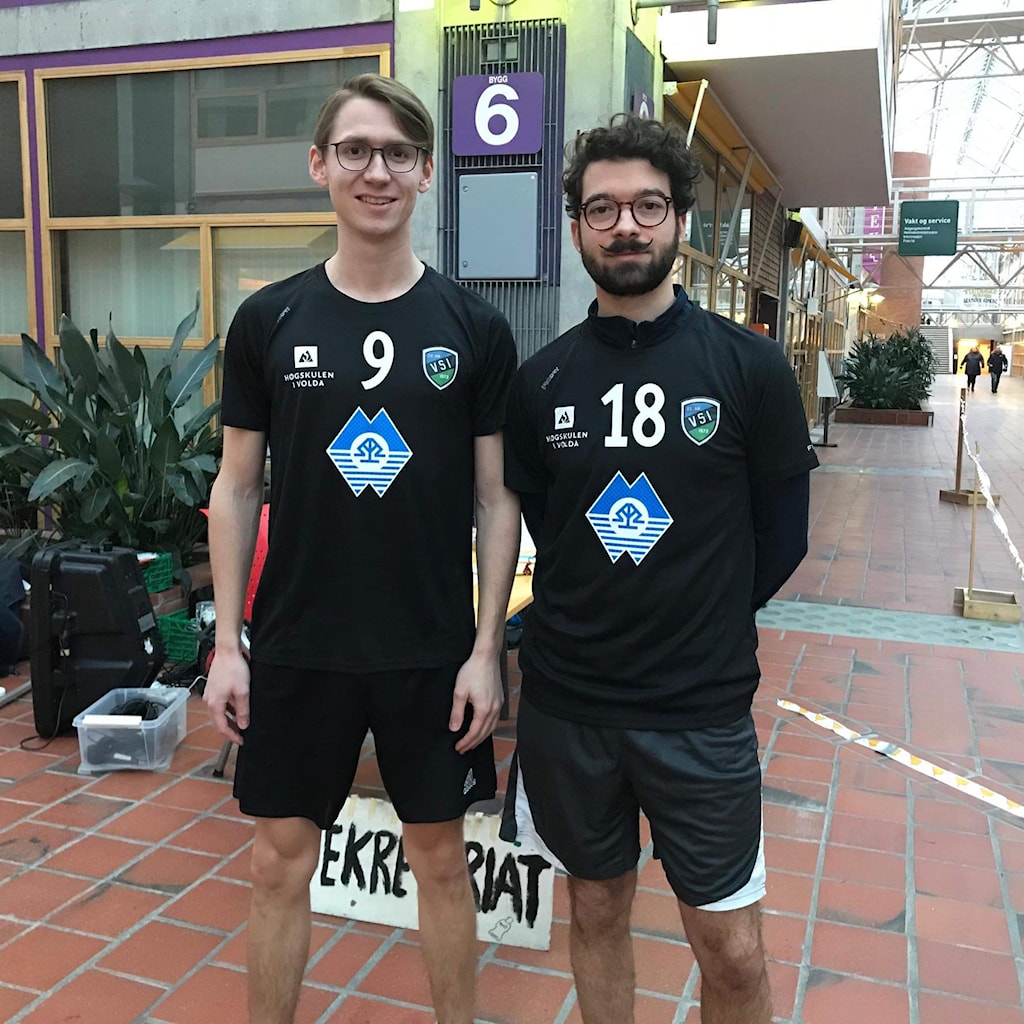 ---
Kommentarer
Logg inn for å skrive en kommentar.
Siste fra Christina Wilke